FEATURED COMPANIES
Berry Plastics Corporation
Becton Dickinson and Company
MeadWestvaco Corporation
West Pharmaceuticals Services Inc
Owens-Illinois
RPC Group
Schott Pharmaceuticals Services Inc
Graphic Packaging Group
PHARMACEUTICALS PACKAGING MARKET OVERVIEW: 2022
Global pharmaceutical packaging market is expected to reach $104,882 million by 2022 from $68,749 million in 2015, growing at a CAGR of 6.27% from 2016 to 2022.
This market is expected to witness notable growth in the coming years, owing to the increased R&D, new innovations in packaging materials, growth in generic market, and rise in trend of contract packaging. Growth in demand for reusable and eco-friendly packaging is also expected to drive the market. The pharmaceutical drug manufacturing companies have started to adopt eco-friendly pharmaceutical packages to overcome environmental concerns.
Technological advancements in pharmaceutical packaging solutions offer immense innovative and advanced applications to the pharmaceutical & biopharmaceutical industries to improve their packaging standards. The impact of these drivers is expected to increase significantly due to increase in awareness about various diseases, rise in self-medication, and growth in usage of OTC drugs. The cost of pharmaceutical packaging is expected to reduce with the advancement in technology and eco-friendly packaging. The introduction of nano-enabled packaging is projected to have a positive impact on this market.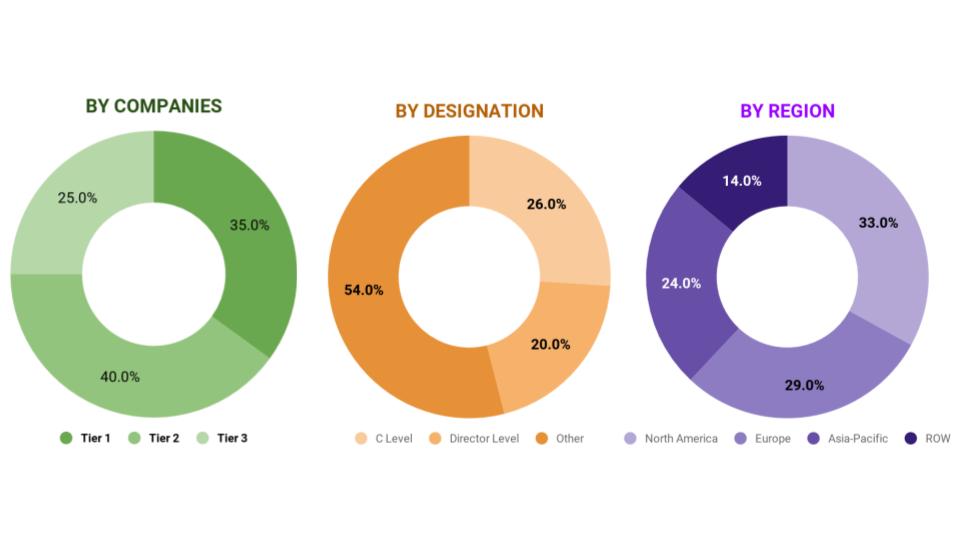 The primary raw materials used in pharmaceutical packaging are resins, plastics, and films. Packaging adhesives are the secondary raw materials used in the pharmaceutical packaging industry. The sustained interruption in the supply of these raw materials also leads to a significant increase in their prices and impedes the production of pharmaceutical packages.
Pharmaceuticals packaging market is segmented based on product type and geography. Based on product type, it consists of plastic bottles, parenteral containers, blister packaging, specialty bags, closures, labels, and others. Geographically, it is analyzed across North America, Europe, Asia-Pacific, and LAMEA.
Increase in healthcare investments and medicinal advancements are key factors that fuel the growth of pharmaceutical packaging market. In LAMEA, the market is anticipated to grow at a CAGR of 7.14% between 2016 and 2022.
For instance, the Latin America market is anticipated to witness a CAGR of 6.51% during the forecast period.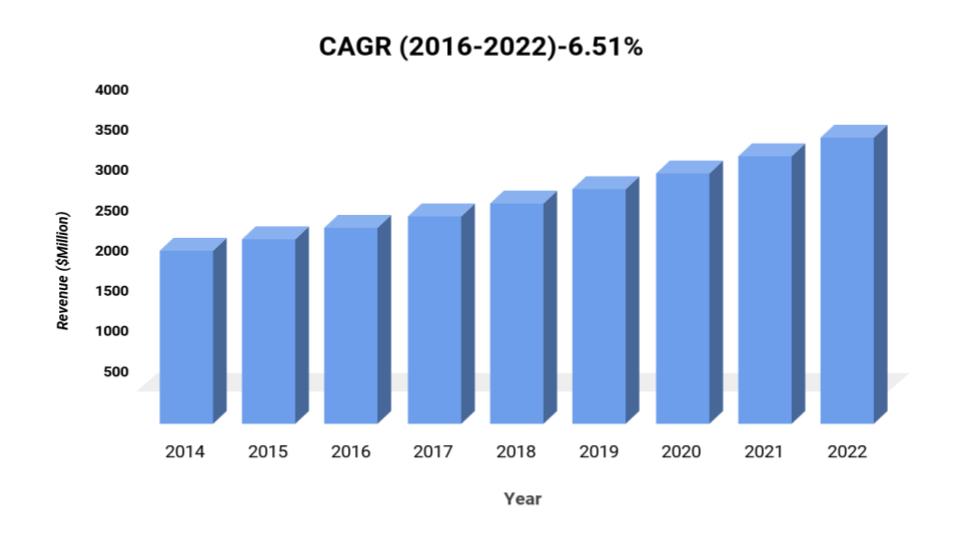 PORTER'S FIVE FORCES ANALYSIS:
Several established suppliers hold a significantly notable proportion of the market share, thereby decreasing the bargaining power of the suppliers. Pharmaceutical packaging raw material suppliers need to develop differentiated products owing to rising demand for customized features by customers. In addition, switching cost in this case is low. Corporate buyers of pharmaceutical packaging companies are knowledgeable and aware about the packaging features and their competitors' offerings. This increases the bargaining power of the buyer.
There are limited substitutes available in the pharmaceutical packaging market that offer similar products and solutions. However, consumers still prefer the traditional packages due to their low cost. Therefore, the threat of substitutes is low at present. Stringent government regulations towards the environment, labeling requirements, and fluctuating prices of drugs and raw materials are major factors that limit the new entrants to invest in this market. Owing to the presence of many players in the market, there is high rivalry within competitors to increase their market share. In such a competitive scenario, the organizations try to limit their competitor's profitability.
MARKET DYNAMICS:
The advanced manufacturing processes used to develop pharmaceutical packages play a pivotal role in the growth of the global pharmaceutical packaging market. Advanced manufacturing processes, including green packaging technologies, use environment-friendly materials to develop pharmaceutical packages, which inflict minimal harm to the environment. The designs of these biodegradable and eco-friendly packaging materials are replacing the existing conventional packaging materials. The raw materials used for eco-friendly packaging include paper, cardboard, and corn starch. The use of biodegradable materials supports sustainability of all stages of pharmaceutical product lifecycle; thus, pharmaceutical manufacturers increase the demand for sustainable packaging.
The price volatility of raw materials used in pharmaceutical packaging restrains the growth of the market. The raw material and packaging costs have increased significantly in the last few years, and it is also expected that the prices will increase overall along with changes in ecological measures.
In 2015, Amcor dominated the pharmaceuticals packaging market followed by Gerresheimer. Prominent players profiled in this market include Berry Plastics Corporation, Becton Dickinson and Company, MeadWestvaco Corporation, West Pharmaceuticals Services Inc, Owens-Illinois, RPC Group, Schott Pharmaceuticals Services Inc., and Graphic Packaging Group.
Other key players (not profiled in the report) in the market value chain include Aptar Group Inc, Westrock and Catalent Pharma Solutions Inc., Anchor Packaging, Ball Corporation, 3M, Sealed Air Corporation, Baxter International Inc., Centor and Lilly (Eli) Company, Unilife Corporation, Exporta Global, and Plastube Inc.
PHARMACEUTICAL PACKAGING KEY MARKET SEGMENTATION:
BY PRODUCT TYPE
BY GEOGRAPHY
North America
Europe
Germany

UK

Italy

France

Rest of Europe
Asia-Pacific
Japan

China

India

South Korea

Rest of Asia-Pacific
LAMEA
Latin America

Middle East

Africa
KEY BENEFITS FOR STAKEHOLDERS:
The market research provides a quantitative and qualitative analysis of the current pharmaceutical packaging industry trends and estimations through 2014‐2022, which assist in identifying the prevailing market opportunities in different segments.
Pharmaceutical packaging industry report define trends in major countries in each region are mapped according to the estimated market revenue.
Pharmaceutical packaging industry overview across different products used in packaging is analyzed.
Focused study of the factors that drive and restrict the pharmaceutical packaging industry growth are provided.Key manufactures of pharmaceutical packaging are profiled and their recent developments are listed.
FEATURED COMPANIES
Berry Plastics Corporation
Becton Dickinson and Company
MeadWestvaco Corporation
West Pharmaceuticals Services Inc
Owens-Illinois
RPC Group
Schott Pharmaceuticals Services Inc
Graphic Packaging Group
CHAPTER 1 INTRODUCTION
1.1 Report description
1.2 Key benefits
1.3 Key market segments
1.4 Research methodology
1.4.1 Secondary research
1.4.2 Primary research
1.4.3 Analyst tools and models
CHAPTER 2 EXECUTIVE SUMMARY
2.1 2.1 CXO perspective
CHAPTER 3 MARKET OVERVIEW
3.1 Market definition and scope
3.2 Key Findings
3.2.1 Top impacting factor
3.2.2 Top winning strategies
3.2.3 Top investment pockets
3.3 Porters five forces analysis
3.3.1 Low bargaining power of suppliers due to large number of suppliers and low switching cost
3.3.2 Low bargaining power of buyer due to high demand, limited availability of substitutes
3.3.3 The low availability of substitutes minimizes the threat of substitutes
3.3.4 Moderate threat of new entrants due to presence of large number of players and strict government regulations
3.3.5 Presence of numerous players, high brand loyalty, increases the competition among rivalries
3.4 Market share analysis, 2015
3.5 Drivers
3.5.1 Advanced manufacturing processes to develop sustainable and eco-friendly packaging solutions
3.5.2 Increasing product innovations
3.5.3 Emerging generic drug market and rapidly growing drug delivery market
3.5.4 Rising R&D investments leading to increased pharmaceutical productions
3.6 Restraints
3.6.1 Price volatility of raw materials
3.6.2 Stringent government regulations and standards
3.7 Opportunities
3.7.1 Advancement in biotechnology sector results in introduction of new parenteral therapies and demand innovative packaging products
CHAPTER 4 WORLD PHARMACEUTICAL PACKAGING MARKET, BY PRODUCT TYPE
4.1 Overview
4.2 Plastic Bottle
4.2.1 Key Market Trends
4.2.2 Key Growth Factors and Opportunities
4.2.3 Market Size and Forecast
4.2.4 North America Plastic Bottle Market, ($Million), Growth (%) 2014-2022
4.2.5 Europe Plastic Bottle Market, ($Million), Growth (%) 2014-2022
4.2.6 Asia Pacific Plastic Bottle Market, ($Million), Growth (%) 2014-2022
4.2.7 LAMEA Plastic Bottle Market, ($Million), Growth (%) 2014-2022
4.3 Parenteral Container
4.3.1 Key Market Trends
4.3.2 Key Growth Factors and Opportunities
4.3.3 Market Size and Forecast
4.3.4 North America By Parenteral Container Market , ($Million), Growth (%) 2014-2022
4.3.5 Europe By Parenteral Containers Market, ($Million), Growth (%) 2014-2022
4.3.6 Asia Pacific Parenteral Containers Market, ($Million), Growth (%) 2014-2022
4.3.7 LAMEA Parenteral Containers Market, ($Million), Growth (%) 2014-2022
4.4 Blister Packaging
4.4.1 Key Market Trends
4.4.2 Key Growth Factors and Opportunities
4.4.3 Market Size and Forecast
4.4.4 North America Blister Packaging Market, ($Million), Growth (%) 2014-2022
4.4.5 Europe Blister Packaging Market, ($Million), Growth (%) 2014-2022
4.4.6 Asia Pacific Blister Packaging Market, ($Million), Growth (%) 2014-2022
4.4.7 LAMEA Blister Packaging Market, ($Million), Growth (%) 2014-2022
4.5 Specialty Bags
4.5.1 Key Market Trends
4.5.2 Key Growth Factors and Opportunities
4.5.3 Market Size and Forecast
4.5.4 North America Speciality Bags Market, ($Million), Growth (%) 2014-2022
4.5.5 Europe Speciality Bags Market, ($Million), Growth (%) 2014-2022
4.5.6 Asia Pacific Speciality Bags Market, ($Million), Growth (%) 2014-2022
4.5.7 LAMEA Speciality Bags Market, ($Million), Growth (%) 2014-2022
4.6 Closures
4.6.1 Key Market Trends
4.6.2 Key Growth Factors and Opportunities
4.6.3 Market Size and Forecast
4.6.4 North America Closures Market, ($Million), Growth (%) 2014-2022
4.6.5 Europe Closures Market, ($Million), Growth (%) 2014-2022
4.6.6 Asia Pacific Closures Market, ($Million), Growth (%) 2014-2022
4.6.7 LAMEA Closures Market, ($Million), Growth (%) 2014-2022
4.7 Labels
4.7.1 Key Market Trends
4.7.2 Key Growth Factors and Opportunities
4.7.3 Market Size and Forecast
4.7.4 North America Labels Market, ($Million), Growth (%) 2014-2022
4.7.5 Europe Labels Market, ($Million), Growth (%) 2014-2022
4.7.6 Asia Pacific Labels Market, ($Million), Growth (%) 2014-2022
4.7.7 LAMEA Labels Market, ($Million), Growth (%) 2014-2022
4.8 Others (Cartons, Fiber Drums, & Pills Box)
4.8.1 Key Market Trends
4.8.2 Key Growth Factors and Opportunities
4.8.3 Market Size and Forecast
4.8.4 North America Others (Cartons, Fiber Drums And Pills Box) Market, ($Million), Growth (%) 2014-2022
4.8.5 Europe Others (Cartons, Fiber Drums & Pills Box) Market, ($Million), Growth (%) 2014-2022
4.8.6 Asia Pacific Others (Cartons, Fiber Drums & Pills Box) Market, ($Million), Growth (%) 2014-2022
4.8.7 LAMEA Others (Cartons, Fiber Drums & Pills Box) Market, ($Million), Growth (%) 2014-2022
CHAPTER 5 WORLD PHARMACEUTICAL PACKAGING MARKET BY GEOGRAPHY
5.1 Overview
5.2 North America
5.2.1 Key Market Trends
6.2.2 Key Growth Factors and Opportunities
5.2.2 Market Size and Forecast
5.2.3 U.S. Pharmaceutical Packaging Market, ($Million), Growth (%) 2014-2022
5.2.4 Canada Pharmaceutical Packaging Market, ($Million), Growth (%) 2014-2022
5.2.5 Mexico Pharmaceutical Packaging Market, ($Million), Growth (%) 2014-2022
5.3 Europe
5.3.1 Key Market Trends
5.3.2 Key Growth Factors and Opportunities
5.3.3 Market Size and Forecast
5.3.4 Germany Pharmaceutical Packaging Market, ($Million), Growth (%) 2014-2022
5.3.5 UK Pharmaceutical Packaging Market, ($Million), Growth (%) 2014-2022
5.3.6 France Pharmaceutical Packaging Market, ($Million), Growth (%) 2014-2022
5.3.7 Italy Pharmaceutical Packaging Market, ($Million), Growth (%) 2014-2022
5.4 Asia-Pacific
5.4.1 Key Market Trends
5.4.2 Key Growth Factors and Opportunities
5.4.3 Market Size and Forecast
5.4.4 China Pharmaceutical Packaging Market, ($Million), Growth (%) 2014-2022
5.4.5 India Pharmaceutical Packaging Market, ($Million), Growth (%) 2014-2022
5.4.6 Japan Pharmaceutical Packaging Market, ($Million), Growth (%) 2014-2022
5.4.7 South Korea Pharmaceutical Packaging Market, ($Million), Growth (%) 2014-2022
5.4.8 Rest of Asia-pacific Pharmaceutical Packaging Market, ($Million), Growth (%) 2014-2022
5.5 LAMEA
5.5.1 Key Market Trends
5.5.2 Key Growth Factors and Opportunities
5.5.3 Market Size and Forecast
5.5.4 Latin America Pharmaceutical Packaging Market, ($Million), Growth (%) 2014-2022
5.5.5 Middle East Pharmaceutical Packaging Market, ($Million), Growth (%) 2014-2022
5.5.6 Africa Pharmaceutical Packaging Market, ($Million), Growth (%) 2014-2022
CHAPTER 6 COMPANY PROFILES
6.1 Amcor Ltd
6.1.1 Company Overview
6.1.2 Company Snapshot
6.1.3 Operating Business Segment
6.1.4 Business Performance
6.1.5 Key Strategic moves and Development
6.2 Gerresheimer
6.2.1 Company Overview
6.2.2 Company Snapshot
6.2.3 Business Performance
6.2.4 Key Strategic moves and Development
6.3 Owens-Illinois
6.3.1 Company Overview
6.3.2 Company Snapshot
6.3.3 Operating Business Segment
6.3.4 Business Performance
6.3.5 Key Strategic moves and Development
6.4 West Pharmaceuticals
6.4.1 Company Overview
6.4.2 Company Snapshot
6.4.3 Operating Business Segment
6.4.4 Business Performance
6.4.5 Key Strategic moves and Development
6.5 Becton Dickson and Company
6.5.1 Company Overview
6.5.2 Company Snapshot
6.5.3 Operating Business Segment
6.5.4 Business Performance
6.5.5 Key Strategic moves and Development
6.6 MeadWestvaco Corporation Inc
6.6.1 Company Overview
6.6.2 Company Snapshot
6.6.3 Operating Business Segment
6.6.4 Business Performance
6.6.5 Key Strategic moves and Development
6.7 Berry Plastics Corp
6.7.1 Company Overview
6.7.2 Company Snapshot
6.7.3 Operating Business Segment
6.7.4 Business Performance
6.7.5 Key Strategic moves and Development
6.8 Schott Pharmaceuticals Services Inc
6.8.1 Company Overview
6.8.2 Company Snapshot
6.8.3 Operating Business Segment
6.8.4 Business Performance
6.8.5 Key Strategic moves and Development
6.9 Graphic Packaging Group
6.9.1 Company Overview
6.9.2 Company Snapshot
6.9.3 Operating Business Segment
6.9.4 Business Performance
6.9.5 Key Strategic moves and Development
6.10 RPC Group
6.10.1 Company Overview
6.10.2 Company Snapshot
6.10.3 Operating Business Segment
6.10.4 Business Performance
6.10.5 Key Strategic moves and Development
FEATURED COMPANIES
Berry Plastics Corporation
Becton Dickinson and Company
MeadWestvaco Corporation
West Pharmaceuticals Services Inc
Owens-Illinois
RPC Group
Schott Pharmaceuticals Services Inc
Graphic Packaging Group
List of Figures
FIG. 1 TOP IMPACTING FACTORS
FIG. 2 TOP WINNING STRATEGIES IN THE PHARMACEUTICAL PACKAGING MARKET (2014-2016)
FIG. 3 TOP WINNING STRATEGIES (%) (2013-2016)
FIG. 4 TOP INVESTMENT POCKETS
FIG. 4 PORTERS FIVE FORCES ANALYSIS
FIG. 5 MARKET SHARE ANALYSIS OF PHARMACEUTICAL PACKAGING MARKET, 2015
FIG. 6 WORLD PHARMACEUTICAL PACKAGING MARKET REVENUE, BY PRODUCT TYPE (%), 2015
FIG. 7 Y-O-Y GROWTH RATE OF PLASTIC BOTTLES, 2015 - 2022
FIG. 8 Y-O-Y GROWTH RATE OF PARENTERAL CONTAINERS, 2015 - 2022
FIG. 9 Y-O-Y GROWTH RATE OF BLISTER PACKAGING, 2015 - 2022
FIG. 10 Y-O-Y GROWTH RATE OF SPECIALITY BAGS, 2015 - 2022
FIG. 11 Y-O-Y GROWTH RATE OF CLOSURES, 2015 - 2022
FIG. 12 Y-O-Y GROWTH RATE OF LABELS, 2015 - 2022
FIG. 13 Y-O-Y GROWTH RATE OF OTHERS (CARTONS, FIBRE DRUMS AND PILLS BOX), 2015 - 2022
FIG. 14 WORLD PHARMACEUTICAL PACKAGING MARKET BY GEOGRAPHY, 2015
FIG. 15 Y-O-Y GROWTH OF NORTH AMERICA PHARMACEUTICAL PACKAGING MARKET
FIG. 16 Y-O-Y GROWTH OF EUROPE PHARMACEUTICAL PACKAGING MARKET
FIG. 17 Y-O-Y GROWTH OF ASIA-PACIFIC PHARMACEUTICAL PACKAGING MARKET
FIG. 18 Y-O-Y GROWTH OF LAMEA PHARMACEUTICAL PACKAGING MARKET
FIG. 19 AMCOR LTD.: REVENUE, BY BUSINESS SEGMENT (%), 2015
FIG. 20 AMCOR LTD: REVENUE, BY GEOGRAPHY (%), 2015
FIG. 21 AMCOR LTD.: REVENUE, BY BUSINESS SEGMENT (%), 2015
FIG. 22 AMCOR LTD: REVENUE, BY GEOGRAPHY (%), 2015
FIG. 23 OWENS-ILLINIOS: REVENUE, BY BUSINESS SEGMENT (%), 2015
FIG. 24 OWENS-ILLINIOS: REVENUE, BY GEOGRAPHY (%), 2015
FIG. 25 WEST PHARMACEUTICALS: REVENUE, BY BUSINESS SEGMENT (%), 2015
FIG. 26 WEST PHARMACEUTICALS: REVENUE, BY GEOGRAPHY (%), 2015
FIG. 27 BECKSON DICKSON AND COMPANY: REVENUE, BY BUSINESS SEGMENT (%), 2015
FIG. 28 BECKSON DICKSON AND COMPANY: REVENUE, BY GEOGRAPHY (%), 2015
FIG. 29 MEADWESTVACO: REVENUE, BY BUSINESS SEGMENT (%), 2015
FIG. 30 MEADWESTVACO: REVENUE, BY GEOGRAPHY (%), 2015
FIG. 31 BERRY PLASTICS: REVENUE, BY BUSINESS SEGMENT (%), 2015
FIG. 32 BERRY PLASTICS: REVENUE, BY GEOGRAPHY (%), 2015
FIG. 33 SCHOTT PHARMACEUTICALS: REVENUE, BY BUSINESS SEGMENT (%), 2015
FIG. 34 SCHOTT PHARMACEUTICALS: REVENUE, BY GEOGRAPHY (%), 2015
FIG. 35 GRAPHIC PACKAGING GROUP: REVENUE, BY BUSINESS SEGMENT (%), 2015
FIG. 36 GRAPHIC PACKAGING GROUP: REVENUE, BY GEOGRAPHY (%), 2015
FIG. 37 RPC GROUP: REVENUE, BY BUSINESS SEGMENT (%), 2015
FIG. 38 RPC GROUP: REVENUE, BY GEOGRAPHY (%), 2015
List of Tables
TABLE 1 WORLD PHARMACEUTICAL PACKAGING MARKET SNAPSHOT
TABLE 2 MAJOR PATENT EXPIRATION, 2015
TABLE 3 PHARMACEUTICAL R&D INVESTMENTS IN MAJOR COUNTRIES, 2014-2015 ($MILLION)
TABLE 4 WORLD PLASTIC BOTTLE MARKET, ($MILLION), GROWTH (%) 2014-2022
TABLE 5 NORTH AMERICA PLASTIC BOTTLE MARKET, ($MILLION), GROWTH (%) 2014-2022
TABLE 6 EUROPE PLASTIC BOTTLE MARKET, ($MILLION), GROWTH (%) 2014-2022
TABLE 7 ASIA PACIFIC PLASTIC BOTTLE MARKET, ($MILLION), GROWTH (%) 2014-2022
TABLE 8 LAMEA PLASTIC BOTTLE MARKET, ($MILLION), GROWTH (%) 2014-2022
TABLE 9 WORLD PARENTERAL CONTAINERS MARKET, ($MILLION), GROWTH (%) 2014-2022
TABLE 10 NORTH AMERICA BY PARENTERAL CONTAINERS MARKET, ($MILLION), GROWTH (%) 2014-2022
TABLE 11 EUROPE BY PARENTERAL CONTAINERS MARKET, ($MILLION), GROWTH (%) 2014-2022
TABLE 12 ASIA PACIFIC PARENTERAL CONTAINERS MARKET, ($MILLION), GROWTH (%) 2014-2022
TABLE 13 LAMEA PARENTERAL CONTAINERS MARKET, ($MILLION), GROWTH (%) 2014-2022
TABLE 14 WORLD BLISTER PACKAGING MARKET, ($MILLION), GROWTH (%) 2014-2022
TABLE 15 NORTH AMERICA BLISTER PACKAGING MARKET, ($MILLION), GROWTH (%) 2014-2022
TABLE 16 EUROPE BLISTER PACKAGING MARKET, ($MILLION), GROWTH (%) 2014-2022
TABLE 17 ASIA PACIFIC BLISTER PACKAGING MARKET, ($MILLION), GROWTH (%) 2014-2022
TABLE 18 LAMEA BLISTER PACKAGING MARKET, ($MILLION), GROWTH (%) 2014-2022
TABLE 19 WORLD SPECIALITY BAGS MARKET, ($MILLION), GROWTH (%) 2014-2022
TABLE 20 NORTH AMERICA SPECIALITY BAGS MARKET, ($MILLION), GROWTH (%) 2014-2022
TABLE 21 EUROPE SPECIALITY BAGS MARKET, ($MILLION), GROWTH (%) 2014-2022
TABLE 22 ASIA PACIFIC SPECIALITY BAGS MARKET, ($MILLION), GROWTH (%) 2014-2022
TABLE 23 LAMEA SPECIALITY BAGS MARKET, ($MILLION), GROWTH (%) 2014-2022
TABLE 24 WORLD CLOSURES MARKET, ($MILLION), GROWTH (%) 2014-2022
TABLE 25 NORTH AMERICA CLOSURES MARKET, ($MILLION), GROWTH (%) 2014-2022
TABLE 26 EUROPE CLOSURES MARKET, ($MILLION), GROWTH (%) 2014-2022
TABLE 27 ASIA PACIFIC CLOSURES MARKET, ($MILLION), GROWTH (%) 2014-2022
TABLE 28 LAMEA CLOSURES MARKET, ($MILLION), GROWTH (%) 2014-2022
TABLE 29 WORLD LABELS MARKET, ($MILLION), GROWTH (%), 2014-2022
TABLE 30 NORTH AMERICA LABELS MARKET, ($MILLION), GROWTH (%) 2014-2022
TABLE 31 EUROPE LABELS MARKET, ($MILLION), GROWTH (%) 2014-2022
TABLE 32 ASIA PACIFIC LABELS MARKET, ($MILLION), GROWTH (%) 2014-2022
TABLE 33 LAMEA LABELS MARKET, ($MILLION), GROWTH (%) 2014-2022
TABLE 34 WORLD OTHERS (CARTONS, FIBER DRUMS AND PILLS BOX) MARKET, ($MILLION), GROWTH (%) 2014-2022
TABLE 35 NORTH AMERICA OTHERS (CARTONS, FIBER DRUMS AND PILLS BOX) MARKET, ($MILLION), GROWTH (%) 2014-2022
TABLE 36 EUROPE OTHERS (CARTONS, FIBER DRUMS & PILLS BOX) MARKET, ($MILLION), GROWTH (%) 2014-2022
TABLE 37 ASIA PACIFIC (CARTONS, FIBER DRUMS & PILLS BOX) MARKET, ($MILLION), GROWTH (%) 2014-2022
TABLE 38 LAMEA OTHERS (CARTONS, FIBER DRUMS & PILLS BOX) MARKET, ($MILLION), GROWTH (%) 2014-2022
TABLE 39 NORTH AMERICA PHARMACEUTICAL PACKAGING MARKET, ($MILLION), GROWTH (%) 2014-2022
TABLE 40 U.S. PHARMACEUTICAL PACKAGING MARKET, ($MILLION), GROWTH (%) 2014-2022
TABLE 41 CANADA PHARMACEUTICAL PACKAGING MARKET, ($MILLION), GROWTH (%) 2014-2022
TABLE 42 MEXICO PHARMACEUTICAL PACKAGING MARKET, ($MILLION), GROWTH (%) 2014-2022
TABLE 43 EUROPE PHARMACEUTICAL PACKAGING MARKET, ($MILLION), GROWTH (%) 2014-2022
TABLE 44 GERMANY PHARMACEUTICAL PACKAGING MARKET, ($MILLION), GROWTH (%) 2014-2022
TABLE 45 UK PHARMACEUTICAL PACKAGING MARKET, ($MILLION), GROWTH (%) 2014-2022
TABLE 46 FRANCE PHARMACEUTICAL PACKAGING MARKET, ($MILLION), GROWTH (%) 2014-2022
TABLE 47 ITALY PHARMACEUTICAL PACKAGING MARKET, ($MILLION), GROWTH (%) 2014-2022
TABLE 48 ASIA-PACIFIC PHARMACEUTICAL PACKAGING MARKET, ($MILLION), GROWTH (%) 2014-2022
TABLE 49 CHINA PHARMACEUTICAL PACKAGING MARKET, ($MILLION), GROWTH (%) 2014-2022
TABLE 50 INDIA PHARMACEUTICAL PACKAGING MARKET, ($MILLION), GROWTH (%) 2014-2022
TABLE 51 JAPAN PHARMACEUTICAL PACKAGING MARKET, ($MILLION), GROWTH (%) 2014-2022
TABLE 52 SOUTH KOREA PHARMACEUTICAL PACKAGING MARKET, ($MILLION), GROWTH (%) 2014-2022
TABLE 53 REST OF ASIA-PACIFIC PHARMACEUTICAL PACKAGING MARKET, ($MILLION), GROWTH (%) 2014-2022
TABLE 54 LAMEA PHARMACEUTICAL PACKAGING MARKET, ($MILLION), GROWTH (%) 2014-2022
TABLE 55 LATIN AMERICA PHARMACEUTICAL PACKAGING MARKET, ($MILLION), GROWTH (%) 2014-2022
TABLE 56 MIDDLE EAST PHARMACEUTICAL PACKAGING MARKET, ($MILLION), GROWTH (%) 2014-2022
TABLE 57 AFRICA PHARMACEUTICAL PACKAGING MARKET, ($MILLION), GROWTH (%) 2014-2022
TABLE 58 AMCOR LTD: COMPANY SNAPSHOT
TABLE 59 AMCOR LTD: OPERATING SEGMENTS
TABLE 60 OPERATING BUSINESS SEGMENT
TABLE 61 AMCOR LTD: COMPANY SNAPSHOT
TABLE 62 AMCOR LTD: OPERATING SEGMENTS
TABLE 63 OWENS-ILLINIOS: COMPANY SNAPSHOT
TABLE 64 OWENS-ILLINOIS: OPERATING SEGMENTS
TABLE 65 WEST PHARMACEUTICALS: COMPANY SNAPSHOT
TABLE 66 WEST PHARMACEUTICALS: OPERATING SEGMENTS
TABLE 67 BECTON DICKSON AND COMPANY: COMPANY SNAPSHOT
TABLE 68 BECTON DICKSON AND COMPANY: OPERATING SEGMENTS
TABLE 69 MEADWESTVACO: COMPANY SNAPSHOT
TABLE 70 MEADWESTVACO: OPERATING SEGMENTS
TABLE 71 BERRY PLASTICS: COMPANY SNAPSHOT
TABLE 72 BERRY PLASTICS: OPERATING SEGMENTS
TABLE 73 SCHOTT PHARMACEUTICALS: COMPANY SNAPSHOT
TABLE 74 SCHOTT PHARMACEITICALS: OPERATING SEGMENTS
TABLE 75 GRAPHIC PACKAGING GROUP: COMPANY SNAPSHOT
TABLE 76 GRAPHIC PACKAGING GROUP: OPERATING SEGMENTS
TABLE 77 RPC GROUP: COMPANY SNAPSHOT
TABLE 78 RPC GROUP: OPERATING SEGMENTS