IT Managed Services Market Overview
The global IT Managed Services market size is projected to reach US$ 365460 million by 2026, from US$ 206000 million in 2019, at a CAGR of 8.5% during 2021-2026.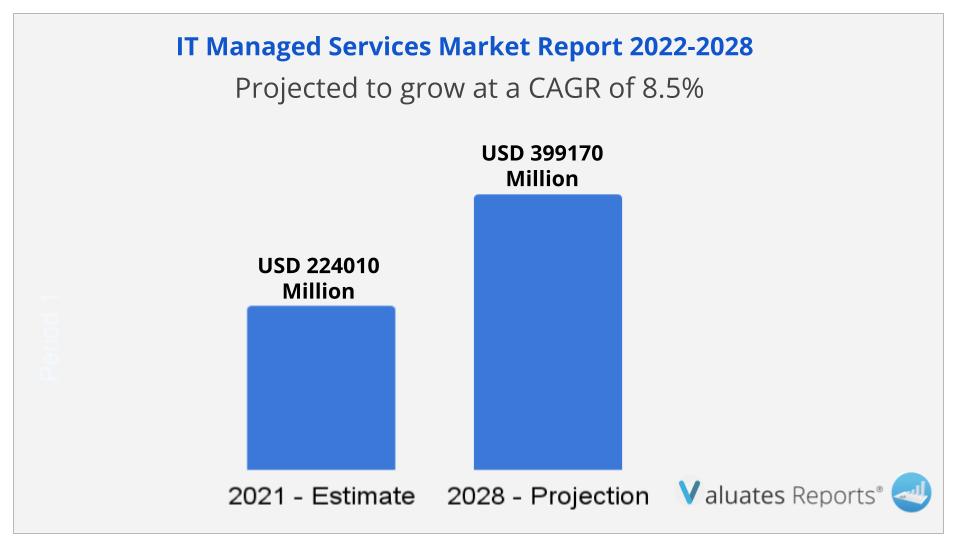 IT Managed Services are the practice of outsourcing the responsibility for maintaining, and anticipating need for, a range of processes and functions in order to improve operations and cut expenses. It is an alternative to the break/fix or on-demand outsourcing model where the service provider performs on-demand services and bills the customer only for the work done.
North America remains the biggest IT Managed Services market in the world, with a share of nearly 50 percent, followed by Europe with about 30%.
Regional and Country-level Analysis
The report offers an exhaustive geographical analysis of the global IT Managed Services market, covering important regions, viz, North America, Europe, China, Japan, Southeast Asia, India and Central & South America. It also covers key countries (regions), viz, U.S., Canada, Germany, France, U.K., Italy, Russia, China, Japan, South Korea, India, Australia, Taiwan, Indonesia, Thailand, Malaysia, Philippines, Vietnam, Mexico, Brazil, Turkey, Saudi Arabia, U.A.E, etc.
Competition Analysis
In the competitive analysis section of the report, leading as well as prominent players of the global IT Managed Services market are broadly studied on the basis of key factors. The report offers comprehensive analysis and accurate statistics on revenue by the player for the period 2015-2020. It also offers detailed analysis supported by reliable statistics on price and revenue (global level) by player for the period 2015-2020.
On the whole, the report proves to be an effective tool that players can use to gain a competitive edge over their competitors and ensure lasting success in the global IT Managed Services market. All of the findings, data, and information provided in the report are validated and revalidated with the help of trustworthy sources. The analysts who have authored the report took a unique and industry-best research and analysis approach for an in-depth study of the global IT Managed Services market.
Top Players in the IT Managed Services Market
IBM

Accenture

Cognizant

Rackspace

SAS Institute

Presidio

CenturyLink

Unisys

Sapiens International

Cisco

Marco Technologies

Jade Global

Dell EMC

DXC Technology
IT Managed Services Market by Type
IT Managed Services Market by Application